Welcome to
Annie's Page
There is not much to say about me. I am actually a very simple person, relatively uneventful, but I have a wonderful life. I grew up with the greatest parents in the world. Its true. Studies show that 57% of all people surveyed admitted to having relatively inferior parents, another 23% admitted that their parents displayed qualities similar to my parents but failed the over all compatibility tests, a remaining 19.8% claimed to have equal parents but where reported later to have lied during the survey in order to 'look good'.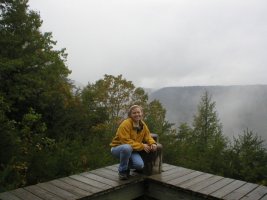 My mom is a very intelligent and capable woman, whose compulsive need to be clean and organized I inherited. I did not inherit her ability to spell good, but instead, her poor math skills. She's the worst person to take shopping cause she's too good at convincing you to spend money, and she makes you stand too long in one spot. However, she does give great advice about how not to hurt people's feelings. My Dad is the greatest man in the world. He's smart and funny and can do just about anything. He's always had an answer for anything I asked him (assuming they were true). He's one of the few people I know whose common sense is genius. Dad makes everyone around him comfortable, not just because he never meets a stranger, but because he conveys an overpowering sense of patriarchal duty and patience. I inherited his common sense, poor spelling skills, bony feet, and sense of humor, but not his outstanding math skills.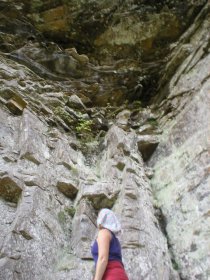 I love to do anything outdoors. I don't think it's worth doing if you don't come out of the experience dirty! Caving, camping, hiking, backpacking, canoeing, rock and fossil hounding, flower identification and horse-back riding are some of my favorite things to do. I want to get more into biking (trail and on-road), bouldering and bird watching. I also can't wait till I get my children involved in my activities too. I can hardly wait to take my kid in their very first cave---and believe me, it WON'T have handrails!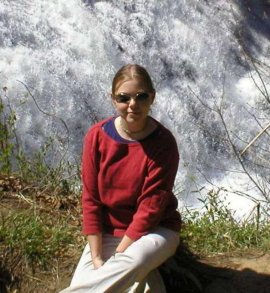 I also love to travel. Visiting cities as well as National and State Parks. When I am in a city I look for gourmet food, museums (Natural Sciences and Art are my favorites), old churches/cathedrals, architecture, good blues/jazz clubs, beautiful parks with ponds and ducks to feed. When I visit the wilderness, I look for nice hiking trails with views as well as deep valleys, springs and streams, flowers along the way (I can drive Kevin crazy with my ID book!), birds, animal tracks-and the animals that make them, tree truncks with unusual bends, rock outcrops, cool over hangs and warm sunlight casting patches through the trees.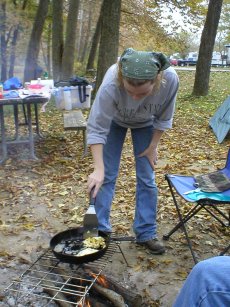 NO MATTER WHERE I AM AT, NOTHING IS TOO SIMPLE TO APPRECIATE AND BEAUTY IS EVERYWHERE.